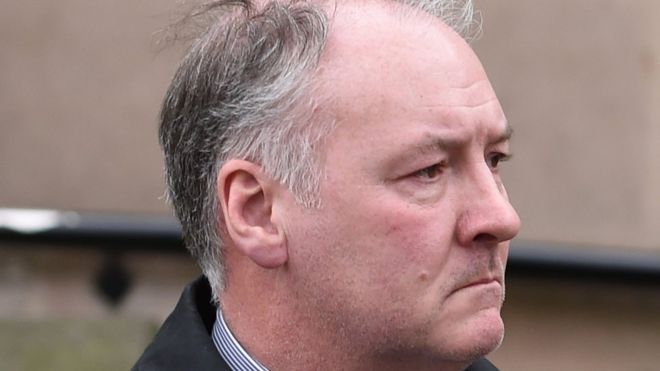 A culture of "avoidance and denial" allowed a breast surgeon to perform botched and unnecessary operations on hundreds of women, a report has found.
An independent inquiry into Ian Paterson's malpractice has recommended the recall of his 11,000 patients for their surgery to be assessed.
Paterson is serving a 20-year jail term for 17 counts of wounding with intent.
One of Paterson's colleagues has been referred to police and five more to health watchdogs by the inquiry.
Debbie Douglas, who underwent "needless" surgery while in Paterson's care, said all of the report's 15 recommendations must be implemented.
The disgraced breast surgeon worked with cancer patients at NHS and private hospitals in the West Midlands over 14 years.
His unregulated "cleavage-sparing" mastectomies, in which breast tissue was left behind, meant the disease returned in many of his patients.
Others had surgery they did not need – some even finding out years later they did not have cancer.
Patients were let down by the healthcare system "at every level" said the inquiry chair, retired Bishop of Norwich the Rt Revd Graham James, who identified "multiple individual and organisational failures".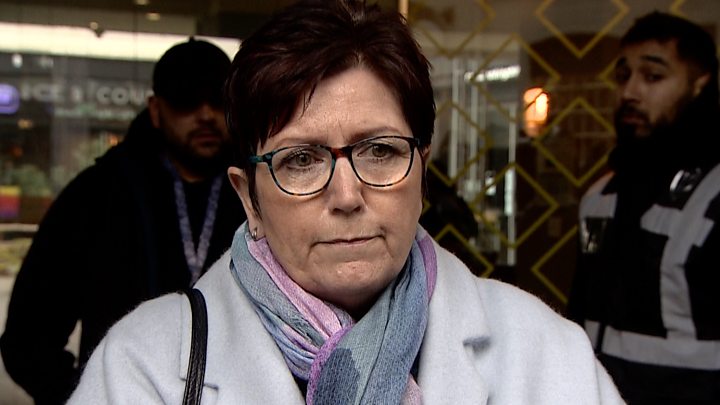 Another of Paterson's victims, Tracey Smith, welcomed the recommendations for the health service made by the inquiry.
"Paterson was claiming that there was some sort of cancer hotspot in Solihull. The only problem in Solihull was Ian Paterson," she said.
"Now we will continue to fight so that the recommendations are put in place to stop this from ever happening in the NHS or the Spire or any private hospital in the country."
Among the report's recommendations were:
It should be made standard practice for consultants to write directly to patients to explain proposed surgical treatment
A public register should be created detailing which types of operations surgeons are able to perform
Patients should be allowed time to reflect on their diagnosis and treatment options before they are asked to consent to surgery
Information must be communicated more effectively to patients on how to escalate a complaint
Private hospitals, as well as NHS ones, must be made to follow the recommendations
In his report, Bishop James said: "The suffering described; the callousness; the wickedness; the failures on the part of individuals and institutions as well as Paterson himself – these are vividly described in what patients told us.
"The scale of what happened, the length of time this malpractice went on; the terrible legacy for so many families; it is difficult to exaggerate the damage done, including to trust in medical organisations."
The coroner and West Midlands Police are looking into the deaths of 23 of Paterson's patients.
Relatives of some of Paterson's patients who died have called for him to face manslaughter charges.