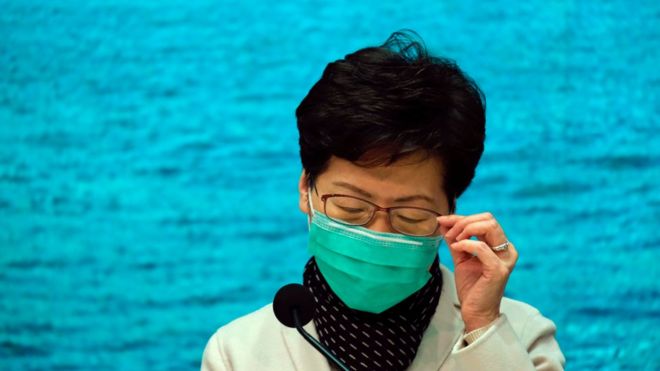 Hong Kong has announced plans to slash cross-border travel between the city and mainland China as the new coronavirus continues to spread.
More than 100 people have now died in China, with confirmed infections surging to more than 4,500.
High-speed trains and ferries that cross the border will be suspended from Thursday, Hong Kong leader Carrie Lam announced. She wore a face mask.
The virus has spread across China and to at least 16 countries globally.
On Monday, Germany and Japan confirmed that they had cases involving people who had not travelled to China but caught the virus from someone who had.
This had previously been seen only in Vietnam, which borders China and where someone was infected by his father who had travelled from Wuhan, the city at the epicentre of the outbreak.
Several foreign governments with large numbers of citizens in Wuhan are planning air evacuations. Japan is sending a plane later on Tuesday.
Wuhan, as well as the wider Hubei province, are already effectively in a lockdown with strict transport restrictions in and out of the area. Wearing masks in public is now mandatory in some Chinese cities.
On Monday, authorities in Beijing confirmed that a 50-year-old man had died – the first fatality in the Chinese capital.
What's Hong Kong's plan?
Carrie Lam announced Hong Kong's new strategy to tackle the virus on Tuesday.
In addition to suspending train and ferry services, flights to mainland China will be halved. People will also no longer be able to receive permits to visit Hong Kong from the mainland.
The city of seven million – a major financial centre – is part of China but retains significant autonomy.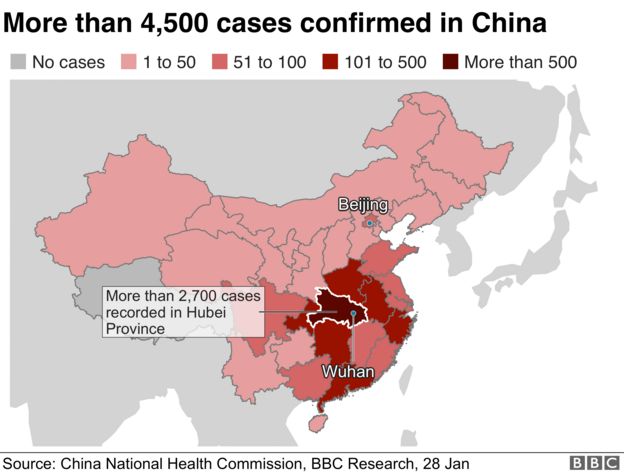 Tens of millions of people visit from mainland China every year but numbers were down in 2019 because of the pro-democracy protests that rocked the city.
"The flow of people between the two places needs to be drastically reduced" amid the outbreak, said Ms Lam.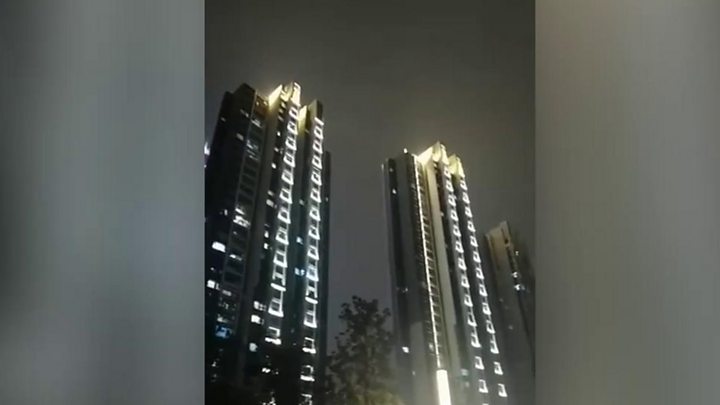 What's the latest elsewhere in China?
The new coronavirus is thought to have emerged from illegally traded wildlife at a seafood market in Wuhan.
The number of total cases confirmed by China rose to 4,515 as of 27 January, up from 2,835 a day earlier.
Most of the deaths have been in Hubei province. The initial victims were mostly elderly people or those with pre-existing respiratory problems, but few details have been released about the dozens of deaths confirmed in recent days.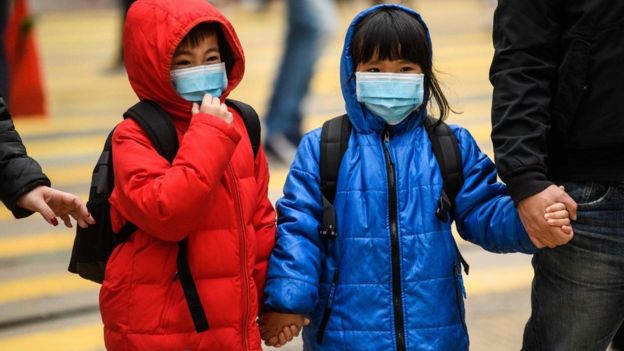 Efforts to stem the spread of the virus have coincided with the Lunar New Year celebration, which usually sees millions travel across the country to visit relatives and friends.
Many festivities have been suspended. Chinese authorities have also postponed the new semester for schools and universities nationwide and are urging citizens to postpone travel abroad.

Fears grow over human-to-human transmission
The news of more human-to-human cases of the new coronavirus will add to fears about how far this outbreak might spread.
These latest cases in Japan and Germany suggest that anyone coming into close contact with another infected person could catch it.
It's thought people with symptoms, such as a cough and fever, will be the most contagious.
But experts haven't ruled out that people with no obvious signs of infection could also pose a risk. And it can take more than a week for a person to develop symptoms.
The advice is to avoid close contact with people who are infected – that means keeping enough distance to avoid breathing air or touching surfaces contaminated with respiratory droplets from others carrying and shedding the virus.

What is the situation internationally?
According to the World Health Organization and national authorities, there have been more than 50 confirmed cases outside China – but no deaths.
Fourteen cases: Thailand
Six: Japan
Five: USA, Australia, Singapore, Taiwan
Four: Malaysia, South Korea
Three: France
Two: Vietnam
One: Nepal, Canada, Cambodia, Sri Lanka, Germany
The latest case to be confirmed is in the German state of Bavaria, only the fourth so far in Europe.
It involves a man who contracted the virus at a training event from a visiting Chinese colleague who reportedly did not show symptoms until she returned to China days later.
In Japan, authorities said a bus driver caught the virus after transporting tour groups from Wuhan earlier this month.
Although the emergence of such cases is "not too surprising", the German case is particularly worrying, said Prof Paul Hunter of the University of East Anglia.
"Because if the Chinese woman was indeed asymptomatic at the time of the training session it would confirm reports of spread before symptoms develop – making standard control strategies less effective."
Like many countries, the United States has urged its nationals to "reconsider travel" to China. The country plans to fly consular staff and US citizens out of Wuhan in the coming days.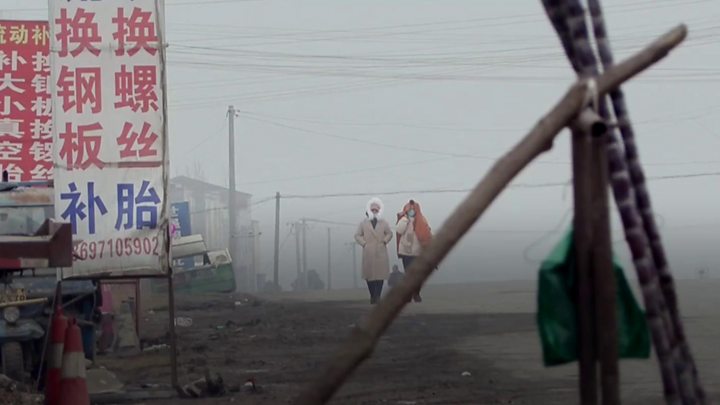 Japan is expecting to evacuate about 200 nationals on a chartered plane on Wednesday, with health workers on board to monitor passengers
France, India and South Korea have also said they plan to airlift citizens out of Wuhan.
The UK is yet to make a similar decision but has urged Britons to leave the area if they can – however this has upset some living in Hubei who complain they are trapped.