Five candidates remain in the race for the Labour leadership
Emily Thornberry will join four other candidates on the ballot to become the next Labour leader, after winning the support of enough MPs and MEPs.
The shadow foreign secretary passed the threshold of 22 backers less than 10 minutes before nominations closed.
She was helped by Clive Lewis quitting the race – with several of his backers switching to back her candidacy.
Sir Keir Starmer, Rebecca Long Bailey, Lisa Nandy and Jess Phillips had already qualified for the next stage.
Sir Keir, the shadow Brexit secretary, led the way with 89 nominations, ahead of Mrs Long Bailey on 33, Ms Nandy on 31 and the other two contenders on 23 each.
Mr Lewis, the lowest-ranking candidate, pulled out after getting only five nominations.
The deputy Labour leader post is also vacant after Tom Watson stood down from Parliament.
All five candidates – Angela Rayner, Ian Murray, Dawn Butler, Rosena Allin-Khan and Richard Burgon – have secured enough nominations to get onto the ballot paper.
Jeremy Corbyn's successor will be announced on 4 April. He is standing down after Labour lost its fourth general election in a row last month.
Switching support
Announcing his exit on Twitter, Norwich South MP Mr Lewis said the contest "was never just about the Labour leadership but about our survival as a political movement and mapping our path to power".
Both Nadia Whittome and Rachael Maskell, who were originally backing Mr Lewis, switched to support Ms Thornberry.
Mr Lewis urged his opponents to take on board some of the ideas he had argued for during his short-lived campaign, including more working with other political parties and progressive forces.
"I now throw down the gauntlet to other Labour leadership candidates and ask them if they are brave enough, strong enough, to take forward some of the issues in my manifesto," he said.
"In the coming weeks I'll be watching their responses closely before deciding who to support."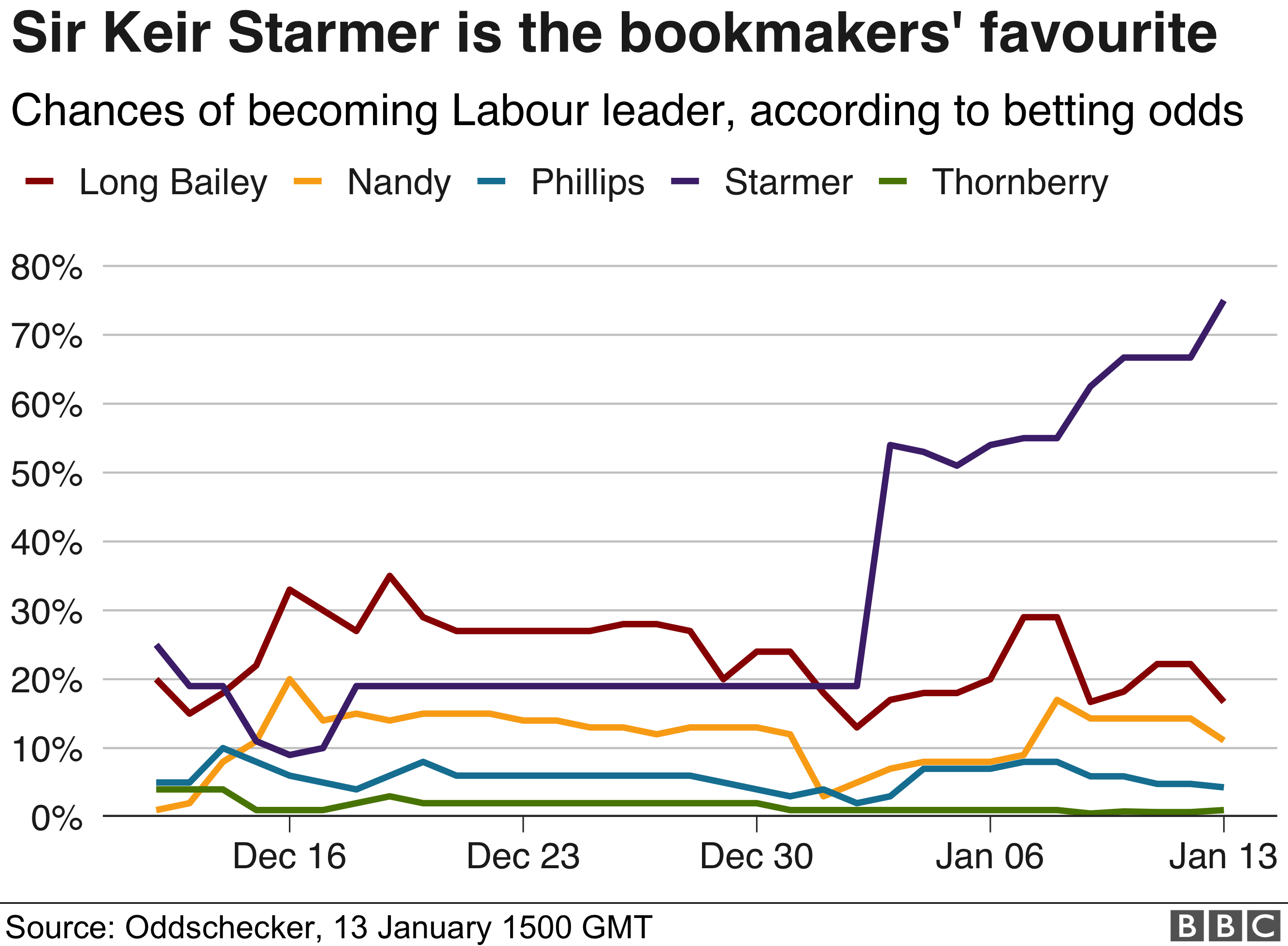 Among the prominent figures backing Sir Keir are Tottenham MP David Lammy, who has been named vice-chair of his campaign, and former leader Ed Miliband, who said he had "the best experience and vision to deliver 21st Century socialism for the country".
In a speech in east London, Ms Nandy urged Labour to "think big and paint a broad canvass" as it seeks to bounce back from its defeat.
Although she accepted that Labour "did not have all the answers", particularly in Scotland, she said the party had a vital role to play in ensuring the "cause of social justice is beating back divisive nationalism and winning".
"I want to enable this country to become the country I've known we could be all my life but I've never seen," she said. "I feel I can almost touch it."
Childcare pledge
As part of her pitch, Ms Phillips is calling for the creation of a universal childcare service, based on provision in some Scandinavian countries.
She told LBC the last Labour's government offer of 15 hours free childcare a week had been a "lifeline" for her as a young mother at the time, but current level of provision was now "very limited and needed massive improvement".
She said the state needed to think of affordable childcare as an economic catalyst for families, in the same way as transport and broadband connections, and not just focus on whether a woman's earnings made her eligible for support.
"Universal free childcare will not only provide thousands and thousands of jobs to groups of people who are desperately in need of good, secure income, it will also enable masses more people to properly go out to work and make their families' lives better," she said.
Asked who she would most like to serve under if she did not win, she chose Ms Nandy, arguing it was time for Labour to have its first female leader.
Hustings complaint
Monday marks the close of the first stage of the nominations process.
Candidates also have to win the support of 5% of constituency Labour parties or three affiliate organisations, two of which must be trade unions, by 14 February. Unison, the UK's largest union, has said it is supporting Sir Keir.
Meanwhile, Sir Keir has written to party officials calling for leadership hustings to take place in "each region and nation" of the UK.
At the moment, there are only seven hustings scheduled between 18 January and 16 February – in Liverpool, Durham, Bristol, Cardiff, Birmingham, Glasgow and London.
He said the process of rebuilding trust in Labour must "happen in communities across the country, not just in those we currently represent".