Photos have been shared online purportedly showing a Catholic Reverend Sister who quit her religious profession and got married to an officer.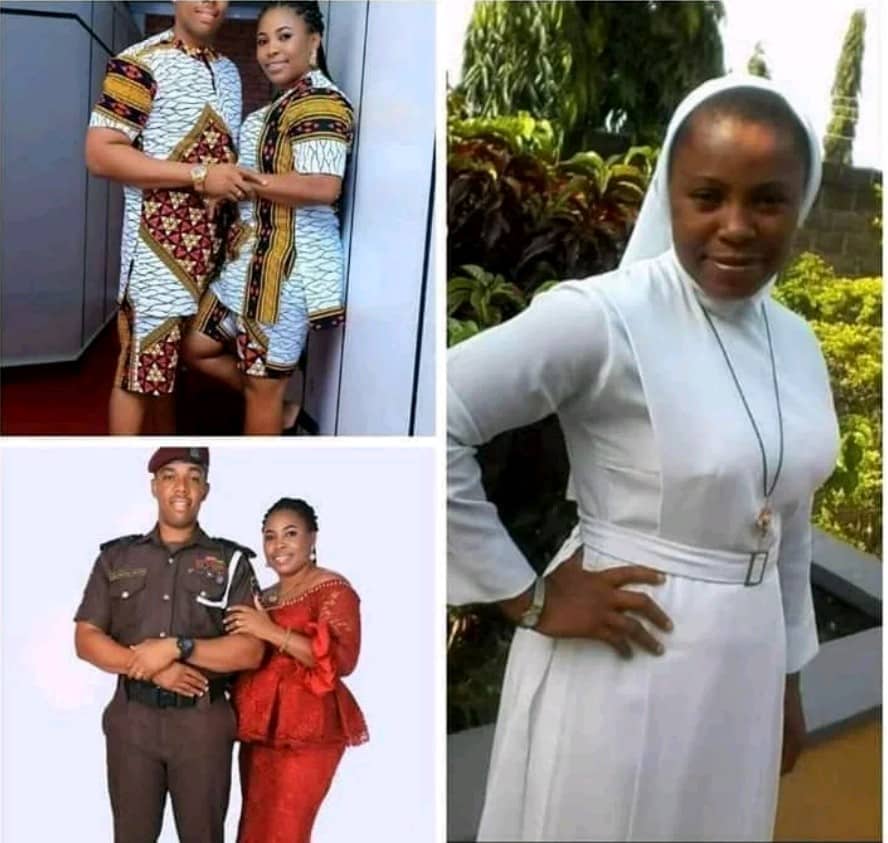 In photos shared online, the woman could be seen seen posing with her man in pre-wedding photos.
Another photo shows her clad in her habit when she was still a Reverend Sister sworn to the oath of chastity..
The photos have sparked diverse reactions from social media users who took to different platforms to air their views on the matter.