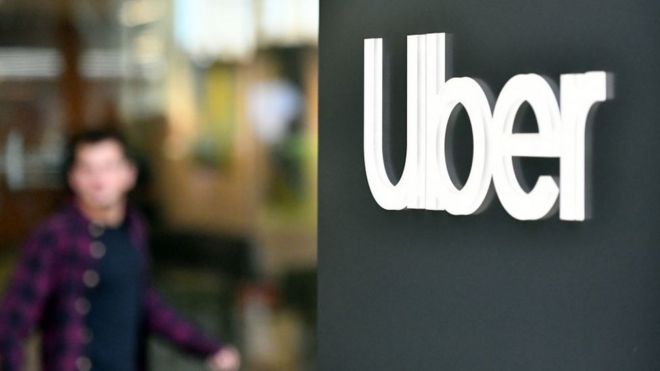 Uber said it received almost 6,000 reports of sexual assault in the United States in 2017 and 2018.
While the number of cases rose in 2018, the rate of incidents dropped by 16%, as the number of journeys was higher.
Passengers – as opposed to drivers – accounted for nearly half of those accused of sexual assault.
The data was published in a report which Uber said showed its commitment to "improving safety for Uber and the entire industry".
Uber is facing growing scrutiny around the world, and recently lost its licence to operate in London.
The report showed 5,981 sexual assault incidents were reported out of the 2.3bn US trips over the two-year period.
Uber claimed 99.9% of the total journeys were concluded without safety issues.
Uber said the report was the first comprehensive safety review of its ride-hailing business.
"Voluntarily publishing a report that discusses these difficult safety issues is not easy," said Tony West, chief legal officer at Uber.
"Most companies don't talk about issues like sexual violence because doing so risks inviting negative headlines and public criticism. But we feel it's time for a new approach."
The company said there were currently no concrete plans to release safety reports for any non-US markets.