The man who carried out the stab attack at London Bridge on Friday, named by police as Usman Khan, had previously been jailed for terrorism offences.
Khan, 28, was wearing a GPS police tag and was out of prison on licence when he launched his attack, in which a man and a woman were killed and three others were injured.
Khan was shot dead by officers after members of the public restrained him.
The Queen said she was "saddened" by the attack.
She thanked the emergency services "as well as the brave individuals who put their own lives at risk to selflessly help and protect others".
Police declared the attack a terrorist incident.
Khan was known to the authorities, having been convicted for terrorism offences in 2012. He was released from prison on licence in December 2018, Met Police Assistant Commissioner Neil Basu said.
As part of his release conditions, Khan was obliged to take part in the government's desistance and disengagement programme – the purpose of which is the rehabilitation of people who have been involved in terrorism.
The Parole Board said it had no involvement in the 28-year-old's release, saying he "appears to have been released automatically on licence (as required by law)".
After leaving prison he had moved into a Stafford property on the "approved premises" list.
Prisoner rehabilitation
The attack began at 13:58 GMT on Friday at Fishmongers' Hall, at the north end of London Bridge, at a Cambridge University conference on prisoner rehabilitation.
The Learning Together scheme, which featured in the BBC's Law in Action programme earlier this year, allows university students and prisoners to study alongside each other.
Khan had been one of dozens of people at the event.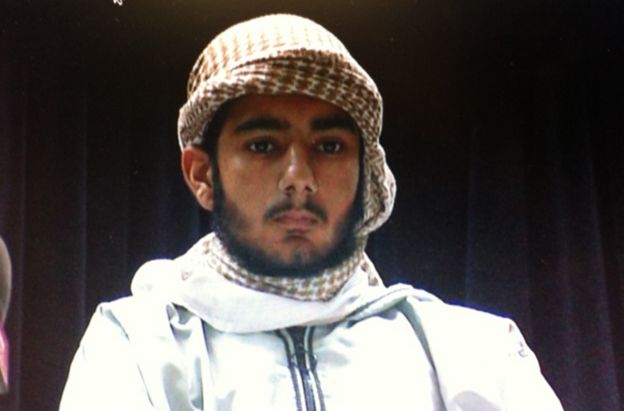 Mr Basu said the attack is understood to have started inside the building, before continuing onto London Bridge itself, where Khan was shot by armed officers.
Police are carrying out a search, believed to be linked to the attack, at flats in Stafford, close to the town centre.
Staffordshire Police's Deputy Ch Con, Nick Baker, said it was "vitally important everyone remains alert but not alarmed".
Mr Basu added police were not actively seeking anyone else in relation to the attack, although they were making "fast time enquiries" to make sure there was no outstanding threat to the public.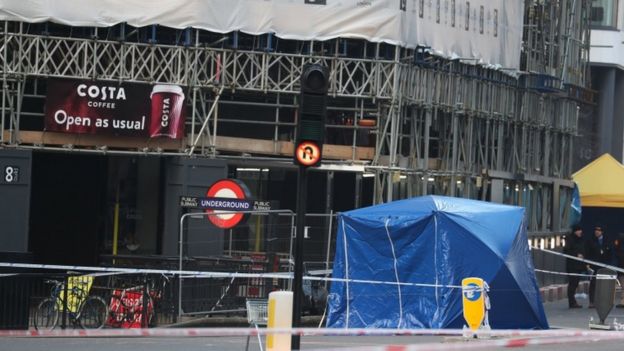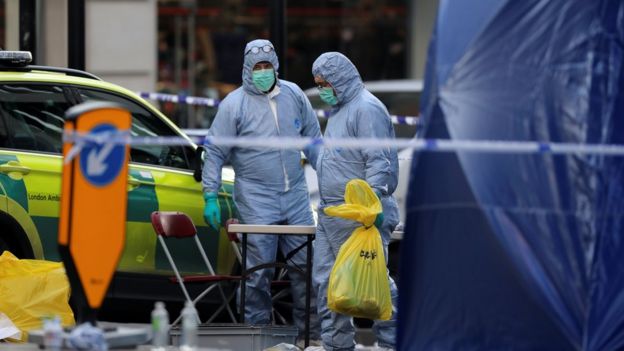 The Met Police is urging anyone with information – particularly anyone who was at Fishmongers' Hall – to contact them.